Meet the Team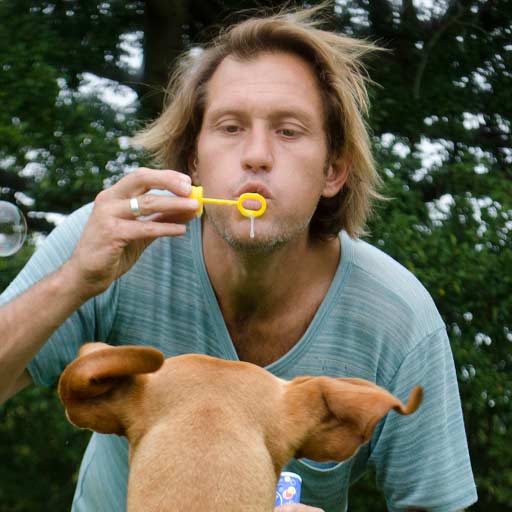 Mark
After a long career in the media industry Mark decided to change direction. This was brought about after helping a dog walker friend. During this time he gained valuable experience in managing large groups of dogs, and observing their behaviour.
His passion for dogs, having had dogs whilst growing up, inspired him to create a doggy daycare service. This was 9 years ago. Since becoming involved in the industry it became apparent there had to be something more to offer other than just walking dogs.
After researching the dog walking industry, and looking at the customers' needs for a better level of service, Dogstroll has evolved and has become what it is today.
When you go through the website you will clearly see that Dogstroll is not "Just a walk in the park". Mark's love of dogs has inspired him to ensure Dogstroll Daycare remains personal. Dogstroll is his passion.
Sandra
Spending time at her family farm made her realise her connection with animals was special. Since Sandra became a "Dogstroller" her life changed and she has never looked back.
She regularly attends dog and puppy training classes, and behavioural workshops. Her commitment to the wellbeing of dogs in Dogstroll's care is unsurpassed.
Sandra's quote "Choose a job you love, you'll never have to work a day in your life".
Image

Image

Image

Image

Image

Image